Is your skin prone to broken capillaries? You have no idea how to care for your redness-prone, angry face? It isn't as hard as you think! Read about 5 things to incorporate into your skin care routine, and check 5 face serums that are heaven for sensitive skin.
Rosacea-prone skin is…

… sensitive, reactive, blushed, easily irritated, problematic. Each of the adjectives is on point.
The characteristic feature of such skin is reacting to many external factors, for example the sunlight, low or high temperature, some skincare products and treatments. It goes red and burns in situations that leave other skin types "cool". Functioning in daily life can turn tiresome because you don't know when you're gonna end up with flare-ups, broken capillaries and burning cheeks.
5 essential things for your sensitive skin
How to care for rosacea-prone skin to avoid all of the problems? Following 5 simple rules will do the trick.
Sun protection: UV radiation is one of the top enemies of our skin because it speeds up aging, but also causes irritations, particularly in sensitive skin. Therefore, sun protection is a must. You can get it with SPF creams, serums or vegetable oil like raspberry seed oil.
Mild cleansing: redness-prone skin likes to be treated gently, especially while cleansing. Removing make-up without rubbing the skin and cutting down on scrubs are the things you can do to make it happy and free of irritations and redness.
Nourishing and moisturizing: you can't forget that any skin type requires hydration, nourishment, revitalization and repair. Problematic complexions don't like products with an overload of substances, though. Go for quality, not quantity.
Natural skin care: natural products, rich in botanicals, vegan-friendly and simple, are great for rosacea-prone complexion. Nature is always a better choice for sensitive skin but there are some exceptions like essential oils.
Not too many facials: sensitive skin shouldn't be overburdened by facials and treatments. It needs gentleness, at-home care and fewer products which are better quality.
5 anti-redness face serums that are heaven for rosacea-prone, sensitive skin
Obviously, choosing products for rosacea, sensitive skin or redness isn't so easy. Not every item labeled 'anti-redness' works well and remedies this skin type.
1. Nanoil Anti-Redness Face Serum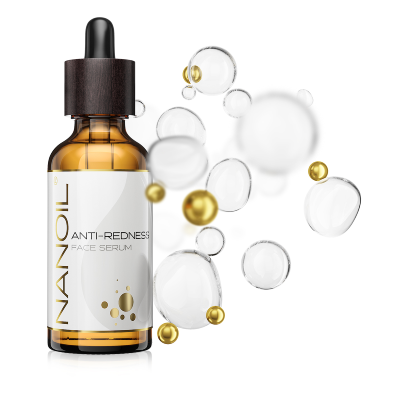 The face serum from Nanoil is made for skin with broken capillaries and can be used for lessening redness, irritations and even rosacea. It eliminates blemishes and reduces spider veins thanks to formula rich in buckeye extract and vitamin B3. Nanoil Anti-Redness Face Serum contains other botanicals (extracts from linden, cypress and Indian herbs), and is a light-textured, cooling formulation. Use it every day at bedtime to feel the relief and gradually improve the skin.
For more information visit – www.nanoil.co.uk
2. Pai Instant Kalmer Serum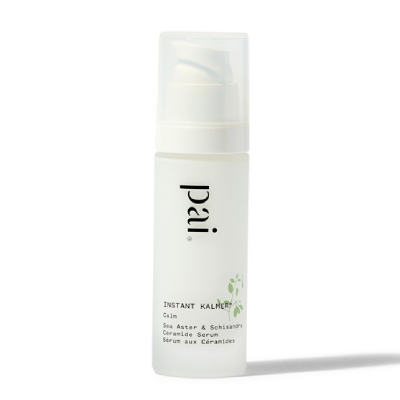 The face serum from Pai is another one made for hypersensitive skin. This lightweight, fragrance-free product brings skin's balance back. It combines anti-inflammatory and skin-soothing ingredients with antiaging substances, giving us a serum which not only prevents broken capillaries and skin's sensitivity but also smooths fine lines and plumps the face up. It's cream-like and must be used at least once a day.
3. Medik8 Calmwise Serum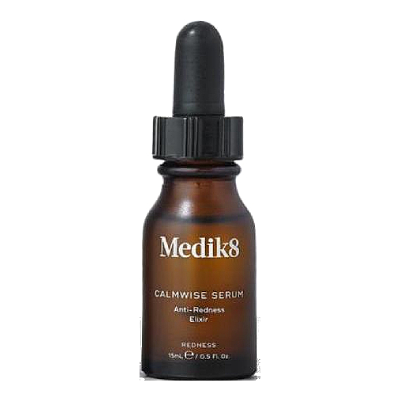 Medik8 Calmwise Serum is another product recommended for sensitive skin, rosacea and broken capillaries, and is rich in sage extract and substances which lessen inflammation. Because it's based on jojoba oil, it's greasy and may prove too heavy in some cases. Medik8 Calmwise Serum prevents irritations, minimizes redness and gives comfort back, which are the benefits that sensitive skin longs for.
4. REN Evercalm Anti-Redness Serum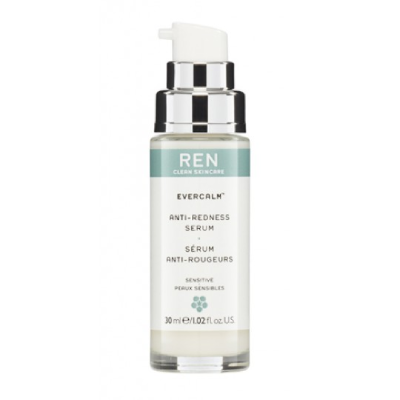 REN Evercalm is another item on our list featuring the best products for redness-prone skin. This special formula seals blood vessels and repairs the skin's barrier to prevent redness, irritations and other imperfections. It owes it to ingredients such as polypeptides, hyaluronic acid and other essential components from algae, rice and yeast.
5. Apis Couperose-Stop Serum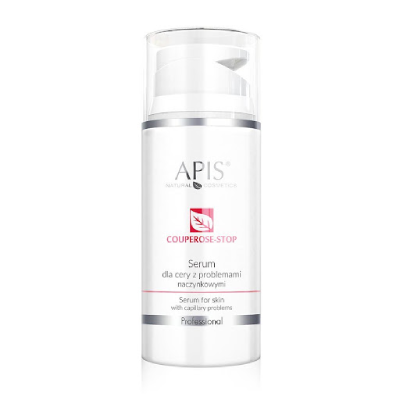 If you're bothered by broken capillaries, you can try serum from Apis, an inexpensive, lightweight, cream-like product. It abounds in botanicals, such as ginkgo and algae extracts, and vitamin C, ceramides and silk proteins. It prevents dilated capillaries by sealing the blood vessels, but also moisturizes and smooths the face. It's an immunostimulant which makes the skin less reactive and reduces irritations.