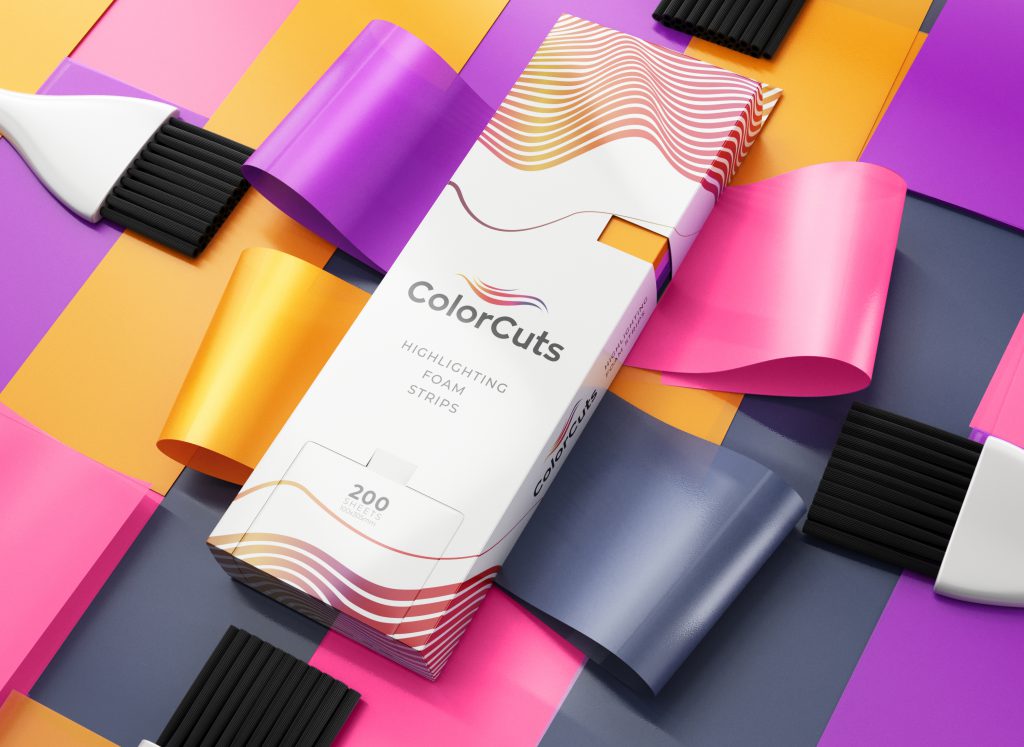 ColorCuts Thermal Coloring Strips. What Makes Them Special?
Highlighting Foam Strips for hair coloring is the hottest trend in hair salons. They are made by the Maltese ColorCuts brand, specializing in professional hairdressing accessories. ColorCuts combines sustainability with innovation – the foam strips were created in tune with the zero-waste concept, as they are 80% recycled.
The reusable coloring strips have quickly become a hit and a great money saver, as they are biodegradable and can be washed and reused. Highlighting Foam Strips can win the appreciation of your clients. They'll feel luxurious and you can take multi-tonal coloring to the next level.
ColorCuts – precise coloring in your salon
These thermal foam strips are the best alternative to aluminum foil strips. They are pre-cut and maintain the optimal temperature of the hair during the treatment. You don't have to worry about overheating the hair and they stay cool on the outside for maximum comfort. The strips are machine-washable up to 3 times and one pack lasts for up to 800 uses!
ColorCuts strips is an innovation that lets you stand out among the competition. Created with care for the environment, the strips are an original, convenient element in any salon. The different colored strips are eye-catching and improve the mood, and above all – they help the hairstylist to be 100% in control of the treatment.
Highlighting Foam Strips are flexible and easy to apply, allowing more precise application of coloring products right to the roots. They are glue-free but get a grip in contact with coloring products, which prevents them from sliding off the hair.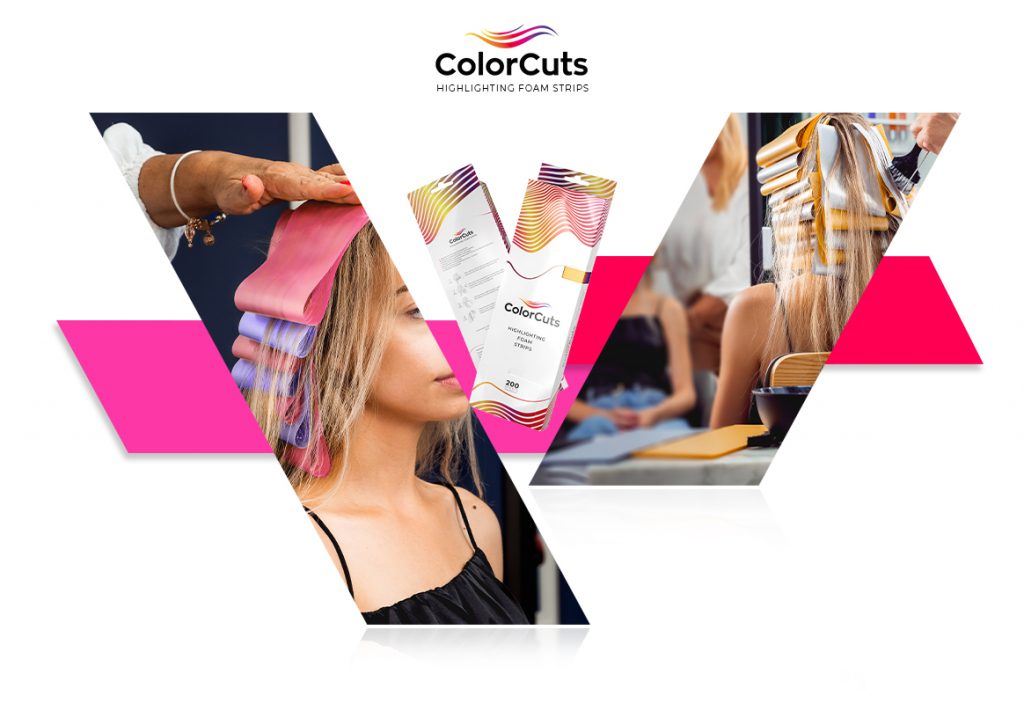 Full control over coloring
The strips are suitable for both professional hairdressers working in hair salons but also for coloring at home. The strips don't crease and come in a handy box, so you can take a strip out of the package with a flick of the wrist.
Highlighting Foam Strips:
don't crease or tear,
flexible and light,
maintain optimal temperature,
multicolored and eye-catching,
get a grip in contact with coloring products,
come in a handy box,
washable up to 3 times,
last for about 800 uses,
ensure maximum control,
recyclable,
work well in coloring very long hair,
you get 200 strips measuring 100×305 mm.
These ready to use and pre-cut strips come in a handy feeder and can streamline your work. The coloring is up to half as long, so you can take on more clients in a day. ColorCuts brand takes care of nature, as you can wash and reuse them without littering the environment. One pack lasts for a very long time, so they deliver huge savings!
Impress your clients with your hairdressing skills or test your skills during at-home coloring. With Highlighting Foam Strips you can quickly become a professional who cares about every detail. Learn more about the product: www.colorcuts.mt.
---