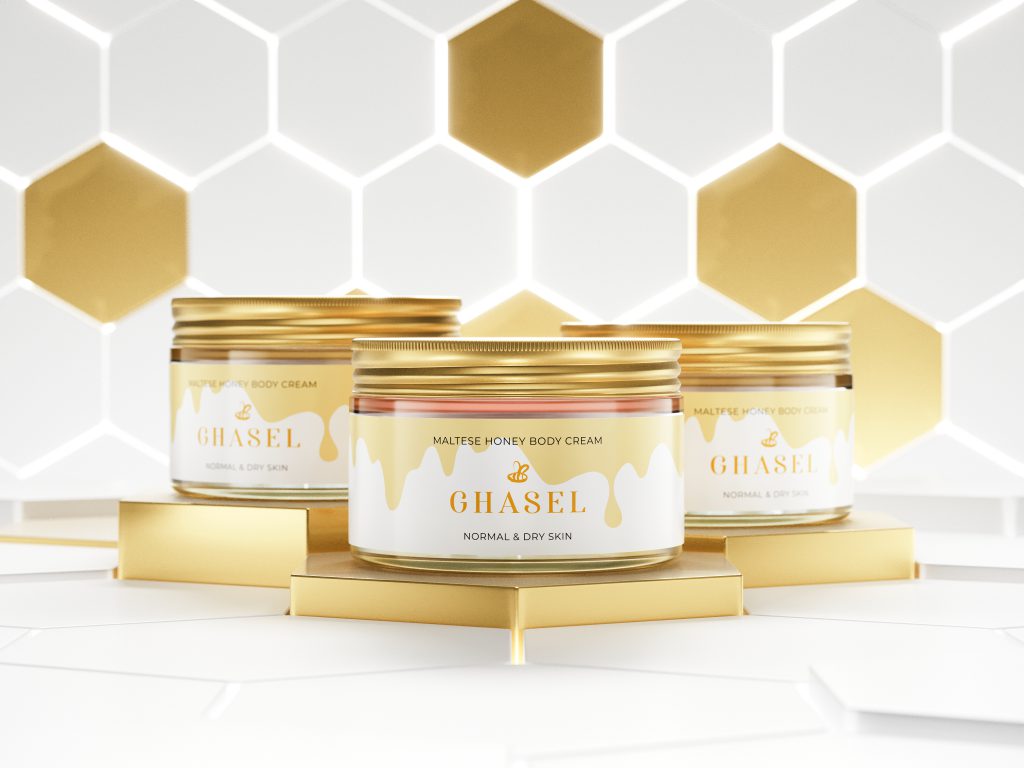 GHASEL Maltese Honey Body Cream. A unique day and night cream
Are you a fan of cosmetic bestsellers? If so, we've got something special for you – Maltese Honey Body Cream is a unique product straight from Malta. The GHASEL brand has carefully selected high-quality ingredients that will take excellent care of your skin, adding a lot of vitality and firmness to it for a long time.
This day and night cream is a guarantee of 24-hour hydration and a spectacular portion of nourishment for extremely damaged, dehydrated skin. It will easily adapt to your needs, leaving you 100% satisfied.
GHASEL Maltese Honey Body Cream in your bathroom
Put Maltese Honey Body Cream on your bathroom shelf, apply it everyday and you will get rid of cellulite and stretch marks in no time! It's a great energy boost for skin that is flabby and lacks vitality. The cream will improve its firmness and elasticity, while its anti-aging properties will grant you beautiful young appearance for a long time.
GHASEL's beautifying product excellently fights cellulite and stretch marks. What's more, it also smooths out wrinkles and furrows and protects the skin against free radicals. With each day of use the cream enhances its defensive and regenerative capabilities. It's useful when trying to prevent water loss from within the epidermis.
Maltese Honey Body Cream and its remarkable composition
Thanks to well-known ingredients contained in its composition, this Maltese cream has many various caring and nourishing properties. Check it out yourself!
1. MALTESE HONEY
The cream's main ingredient, of course – the world's sweetest honey moisturizes and nourishes the body, leaving it firm and young long term. Its amazing qualities work on even the most extremely dry and dehydrated skin, although every skin type will benefit from its effects. Perfect for anti-aging treatment.
2. SHEA BUTTER
The second component is shea butter that is a common hydrating element used in moisturizers. It's a natural emollient that oils the body without leaving a greasy layer on the surface of it. It absorbs really quickly, making the skin wonderfully smooth and pleasant to the touch. It regenerates and counteracts inflammation, its antibacterial properties work greatly on problematic, acne-prone and allergy-prone skin.
3. NATURAL PLANT INGREDIENTS
They tone and they regenerate and nourish the body, while providing a myriad of vitamins and minerals, perfect for irritated skin. Water doesn't escape from within the epidermis and the skin gains an even skin tone and looks glowing.
4. AVOCADO OIL
An exceptional component that hydrates, soothes, regenerates and strengthens the epidermis. It has anti-inflammatory properties that work well with allergy-prone, vascular and sensitive skin. Moreover, all skin layers are nourished and hydrated thoroughly.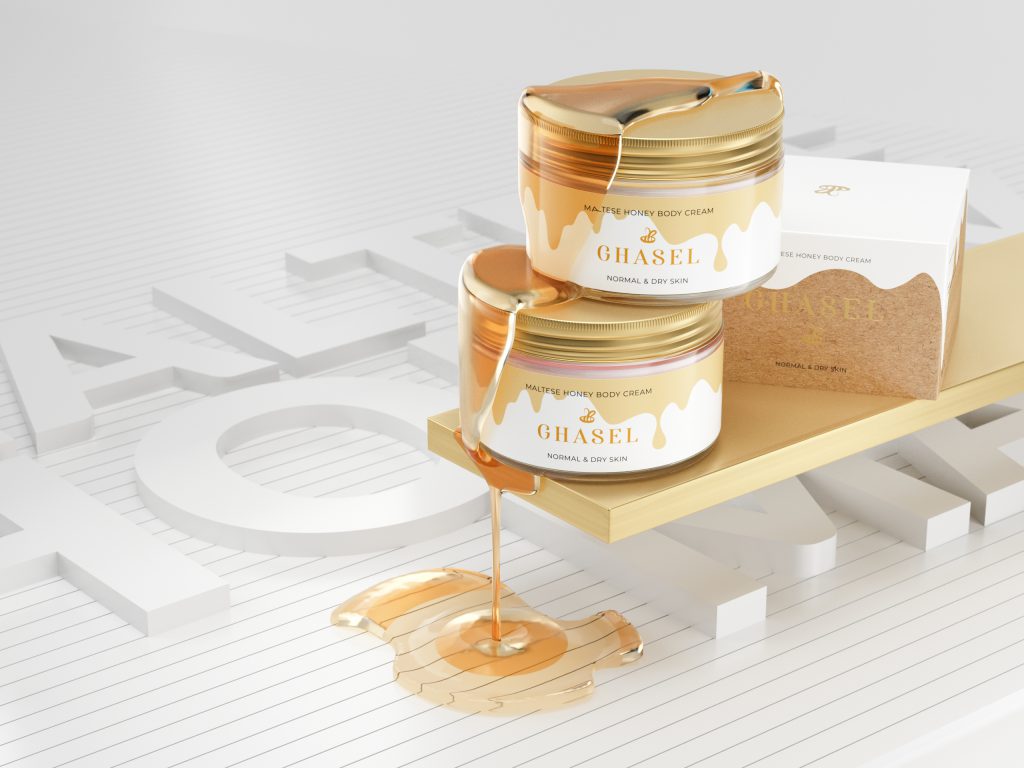 5. MARSHMALLOW PLANT EXTRACT
It reduces the appearance of fine lines and furrows and prevents the formation of new ones. It's a powerful antioxidant that firms, tightens and smooths the skin. It also regulates sebaceous glands, reducing excessive shining and sebum secretion.
6. VITAMIN B12
It brightens discoloration and makes the skin very smooth, leaving a beautiful, even tone and a natural glow. The skin's hydrolipidic barrier is strengthened which results in preventing lipid degradation. It works well in the care of flabby skin that lacks elasticity.
7. VITAMIN E 
The vitamin of youth, an antioxidant that effectively combats the signs of aging. It counteracts the loss of firmness, wrinkles, furrows, cellulite and stretch marks, leaving the skin beautiful, full of vitality. It also makes the skin resistant to external factors such as: smog, toxins, UV radiation and infections.
Learn more about the product: www.ghasel.mt.
---