Retinol is getting more and more popular, not just at beauty salons. Nanoil proves that vitamin A treatment can be done at home. You only need to reach for a Nanoil Retinol Face Serum. Is it really worth it?
Skin benefits of vitamin A
Simply put, retinol is vitamin A. It takes different forms and it's good to choose products containing the high-quality retinol to make sure it works deeply, conditioning the skin and producing long-term effects – that's what we want from at-home skin care treatments.
What effects do we mean exactly? Retinol rejuvenates the skin by exfoliating dead epidermis, stimulating synthesis of fibrous proteins (collagen and elastin) and regulating the amount of melanin in the skin. This translates to real results and skin improvement.
What's the effect of retinol on skin?
Nanoil retinol serum smooths face lines and prevents new wrinkles.
It improves skin's elasticity and plumpness.
It brightens pigmentation spots and keeps them from recurring.
It evens out the skin tone and guarantees smoothness (even in acne-prone skin).
It nourishes, moisturizes and rejuvenates.
Nanoil Retinol Face Serum
Retinol is the most effective in products like Nanoil Face Serum. This ultralight, water-based product is absorbed within a few seconds, not clogging the pores or causing oiliness, but giving a nice feel of freshness after the very first use.
However, the best thing is Nanoil Retinol Face Serum is highly effective and uses the full potential of vitamin A. At the same time, it is suitable even if your skin is super-sensitive or reactive because it contains 3% retinol.
Formula of Nanoil Retinol Face Serum
If you like simple formulas, this product is made for you. Nanoil Retinol Face Serum is based on the most advanced and efficient vitamin A derivative, and is enriched with Punarnava Extract which makes the skin look younger but also counteracts aging and free radicals. The list of ingredients is short and you can read the full INCI on the Nanoil site. There are no animal-derived substances and the serum hasn't been tested on animals.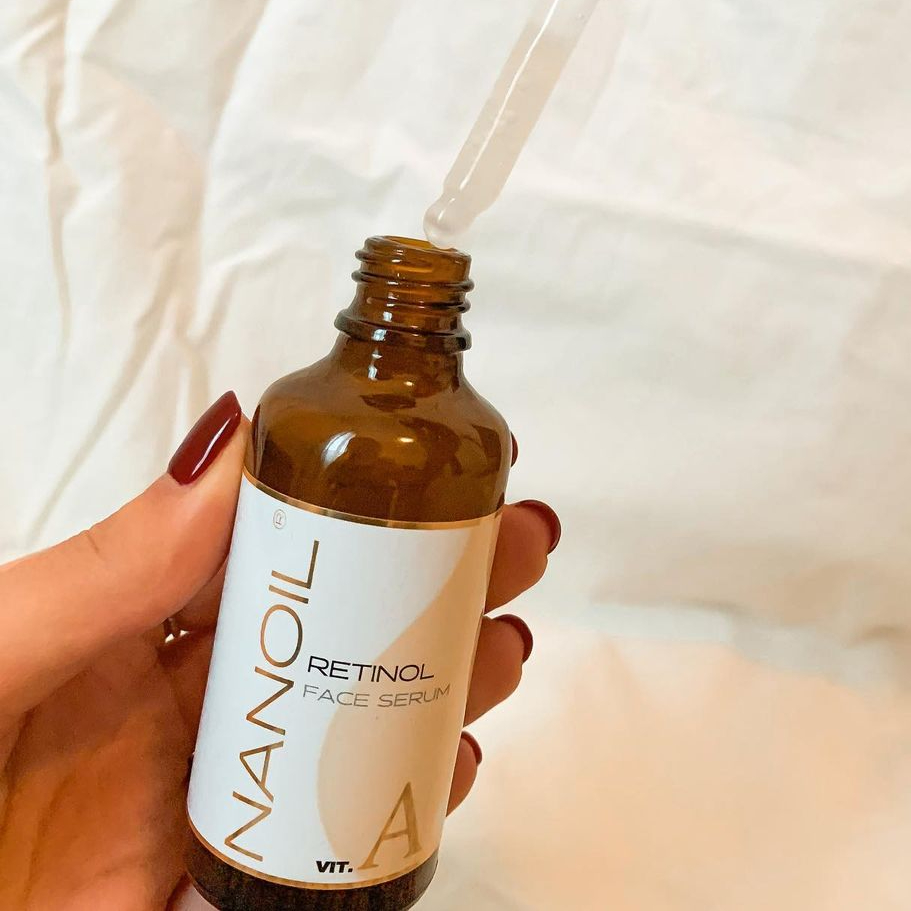 Two steps towards flawless skin
Just two steps keep us away from the lovely skin. You take the first step when you buy the serum. Using it regularly is the other one. You will see the difference after more or less 3 weeks.
How to use the Nanoil Retinol Face Serum? Piece of cake. Add it to your daily evening routine. Distribute a small amount of the serum patting it on the face after removing make-up, cleansing and drying the skin. Then apply the face cream and go to sleep. Let the serum do its job!